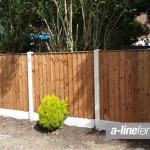 A professional paving specialist in West Derby is available to assist you. Paving, especially when expertly done, is a great way to enhance any area of your property. From driveways to walkways, paving can be completed to meet your exact requirements. When you contact us for your paving, you will be able to choose from a variety of paving options. These include paving for your patio, as well as block, and asphalt paving. Our team of pavers are all expertly trained and are experienced. If you are interested in changing the look of your property with expertly completed paving services, look no further than our team.
There are many different designs you could choose for your paving. In West Derby, a paving specialist can assist you with block paving, natural stone paving, tarmac and asphalt paving and more. Your driveway is the first thing your visitors will notice when they enter your property. First impressions do count, and this is one of the reasons why you should consider an expert paving service for your driveway. Not only does a driveway add value to your property, but it also enhances the aesthetic value too. With a perfectly paved entrance drive, you'll add style to your property. Perhaps you are planning on adding a patio to your building? We can assist. Our paving specialist can provide an expert patio paving service that will both meet and exceed your expectations.
A paving specialist in West Derby can also assist with garden paths. What could be more enchanting than a paved garden path meandering through your rose bushes? If you need the services of a paving specialist to add to your property, contact A Line Fencing today. We also offer a range of other services, and these include an excellent quality range of fencing. Additionally, we provide beautifully crafted garden gates that will enhance any property. Our experts also provide a paving repair service. If your existing paving is cracked or is worn and needs attention, our experts can assist. Give u a ring today for all your paving needs. We would be pleased to assist.